ONE CARE SOLUTION
Integration of All Purchase Processes


One-Care Solution
It is difficult for an individual to directly purchase an imported automobile because it requires a complicated procedure and long time. DPARTS manages the entire purchase process including import, customs clearance, and certification at once. Even after the sale is over, it also provides a systemized and continuous after-service service after our customers' purchase.

Safe Payment System
It adopted the vehicle credit safe payment for the first time in Korea.
DPARTS is a solid company with all financial structure and personal investments recognized by the Financial Services Commission.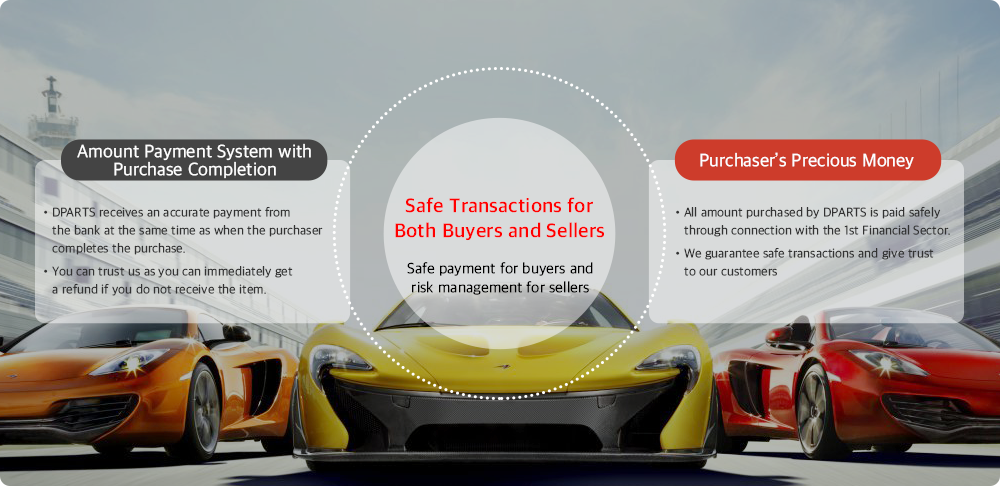 Partial Payment System
10~30%
Proceeded by partial payment
After checking the vehicle arrival
After the vehicle arrives, you can pay the balance upon the completion of inspection and checks